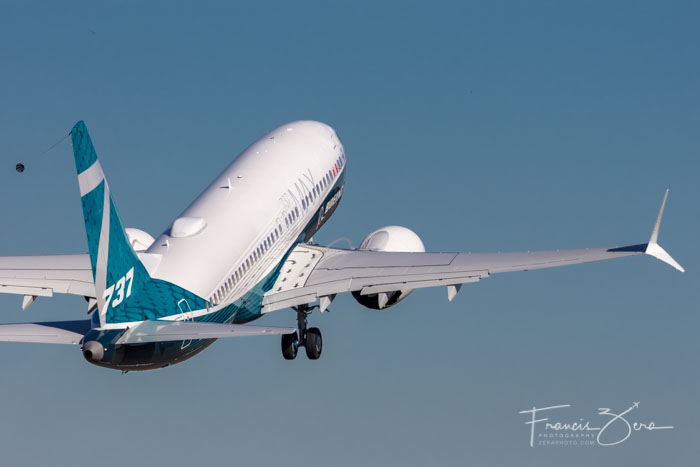 The new 737 MAX 7 departs from Renton on its first flight
Boeing's newest offering, the 737 MAX 7, took to the skies on March 16, an uncharacteristically sunny, blue-sky day for a Boeing first flight — most all of them in recent memory have taken place on truly miserable days.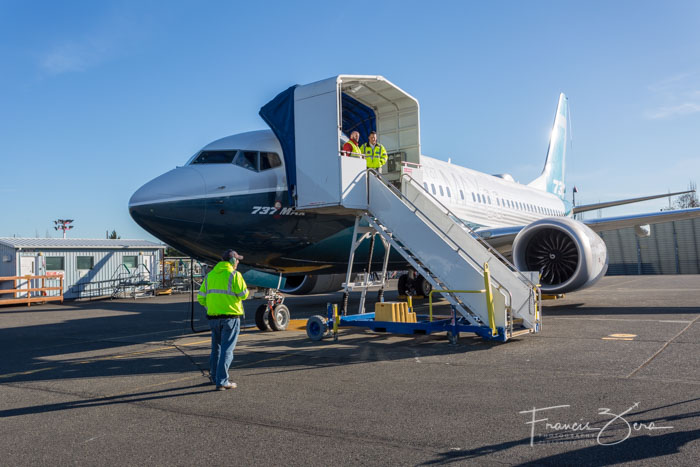 Crews prepare the jet for departure
The new jet is the smallest of the MAX family, has a seating capacity of 138-172, and a range of 3,850 nautical miles, which is the longest reach of any of the MAX models. Southwest Airlines, with its famously all-Boeing 737 fleet, is listed as the launch customer, with a scheduled entry in to service of 2019.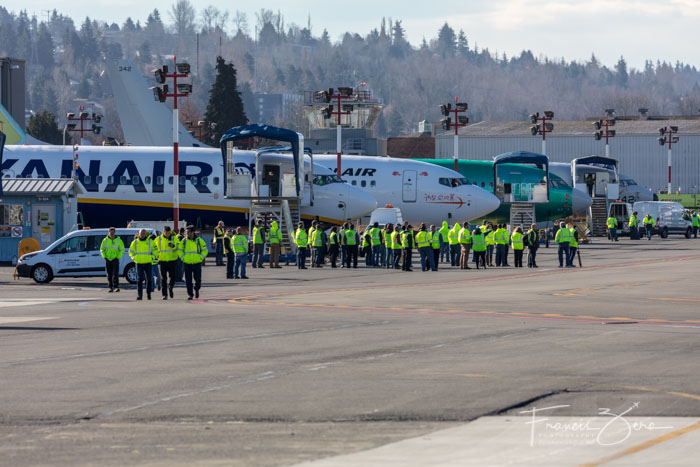 A large contingent of Boeing staff and visitors was on hand to watch the first flight
The flight took off from Boeing's Renton facility, without a hitch, at 10:17 a.m., accompanied by one of Boeings T-33 chase planes, for a successful three-hour, five-minute flight, landing at 1:22 p.m. at Seattle's Boeing Field. According to Boeing, the airplane was put through tests on its flight controls, as well as checks of its systems and handling qualities.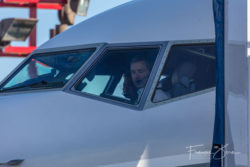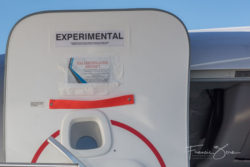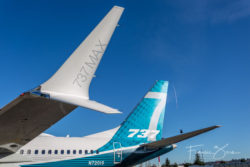 It was soon followed into the air at Renton Airport by a Japan Airlines 737-800, also on its first flight, which was a nice treat.
BONUS: The MAX 7 rolled out of the factory on Feb. 5
The Renton factory pumps out 47 of various derivatives of the 737 per month, on the way up to 52 per month at some point this year. The runway at Renton Municipal Airport is where every 737 built since 1970 first takes to the skies.
The fourth and final MAX variant, the larger MAX 10, is expected to enter service in 2020.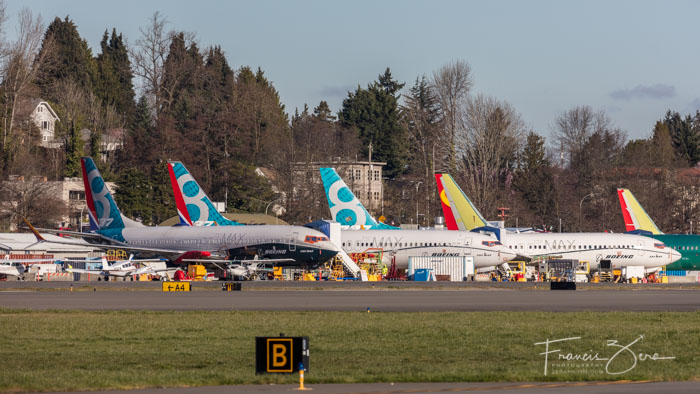 According to Boeing, the MAX program has garnered more than 4,300 orders from 93 customers, making it the fastest-selling airplane in the company's history
Currently, the MAX 7 is the slowest-selling variant by a lot. Instead, many carriers are opting for the larger -8 and -9 models. All models are powered by CFM's LEAP-1B engines and feature Boeing's Advanced Technology split winglets.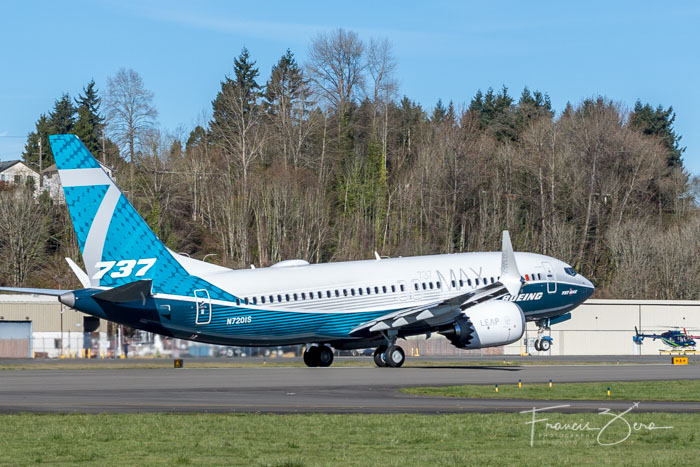 The MAX 7 rotates for takeoff
Boeing's newest jet competes directly with the Airbus A319 in what analysts view as a limited market, although both manufacturers have invested in upgraded offerings in that niche. The MAX 7's longer range and hot-and-high performance make it suitable for airports such as Denver International (DEN), Johannesburg's O.R. Tambo International (JHB), and Mexico City (MEX).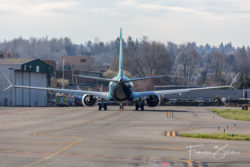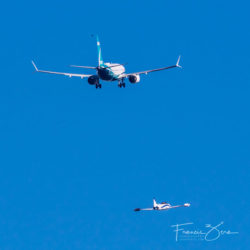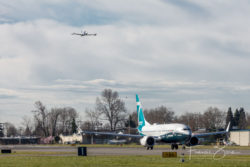 Experientially, the new jets are surprisingly quiet, even when standing on a midfield ramp during takeoff. That was made even more evident as one of Boeing's two elderly, yet still quite serviceable, T-33 chase planes settled into place behind the departing MAX 7, with its wonderfully loud Allison J33-A-35 engine totally drowning out the new MAX 7's departure.
The post PHOTOS: Boeing's Smallest Modern 737, the MAX 7, Takes its First Flight appeared first on AirlineReporter.